Name & Age:
Belinda - 25
S/O's Name & Age:
David - 25
Date you got engaged:
April 7, 2006
Wedding date: July 28, 2007
Wedding location:
St. Matthews Baptist Church in Louisville, KY
Wedding theme:
No theme really. We're just having a black and white wedding.
Wedding size//formality:
At this moment, our guest list is up to 317 but my FH's mom just said she left some people off so hopefully it won't grow too much. I wanted the wedding to be very informal but it's turning into something a bit more formal than not due to my FMIL's preferences...
How did you meet your S/O?:
High School actually... we first met our Sophomore year during our Renaisance Fair. He was one of the fire jugglers and his friend used gasoline instead of kerosine (sp??) on the torches so he dropped it and almost caught me on fire. Then we met again our Senior year in theatre when my best friend at the time had a huge crush on him. She asked me to call him to find out if he liked her and well we became best friends after that :)
Do you have a wedding journal//website?:
I haven't really kept up with it but here's what I have so far...
My website
Picture time! Post 3+ pictures of you and your S/O:
This is one of our engagement pictures:
Us being goofy...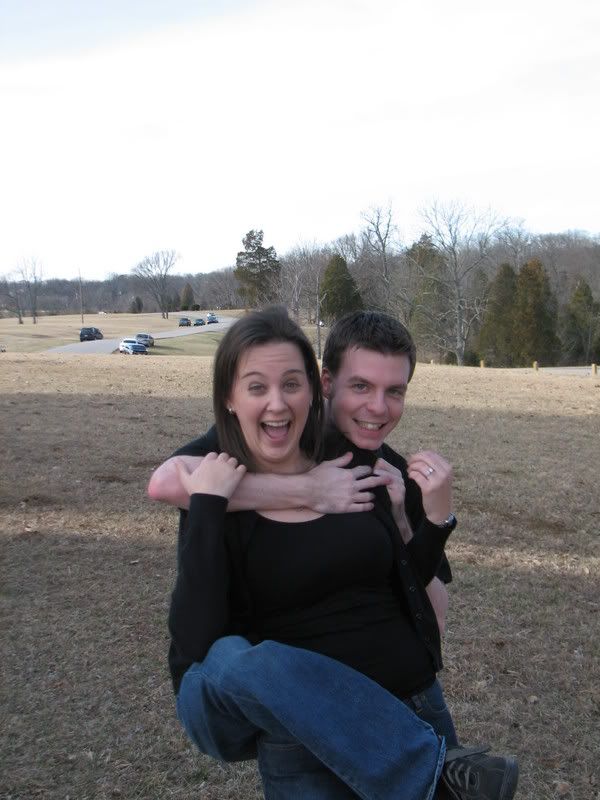 Us in college...
♥ Mood ♥:
excited