Name & Age: Hazel, 18
S/O's Name & Age: John Michael, 20
Date you got engaged: December 24, 2005
Wedding date: Thursday (yes, Thursday!) July 12th, 2007
Wedding location: Rainbow Gardens, Garden Room - www.ilv.com/rainbowgardens
Wedding theme: Black & White
Wedding size//formality: 50-60, Black tie optional.
How did you meet your S/O?: Mutual friend around 4 years ago, we never liked eachother until we really got close, now we have a baby and are getting married, go figure.
Do you have a wedding journal//website?: Meh, I made one but it's not good. I just sent save the dates.
All of the good ones are on my FMIL's computer!
I think that's going on our invitations. It's old but a favorite.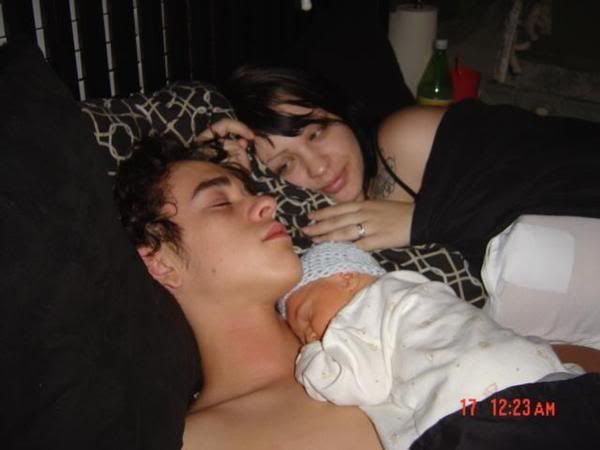 Last July.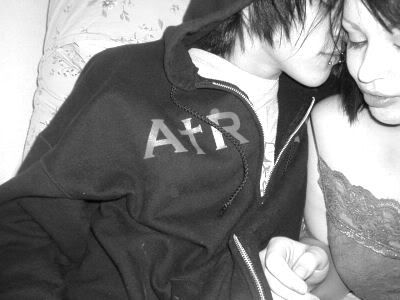 Really old.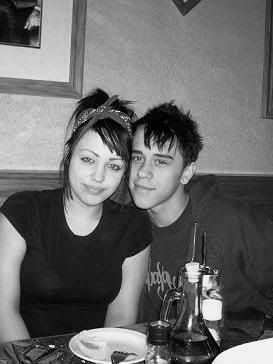 Don't mind me a pregnant mess.
Still pregnant there, but I love this picture.
Sorry about the cleavage. It happens when you have a baby.