Ok, so, I'm about 5 months out, and I figure it's time for a picture post. (Not dial-up friendly for sure.)
First and foremost...the ring!!!
I still haven't been able to get a good pic..it's too shiny! (my I wish I had continued to not bite my nails--they look so great here haha!)
Here's Dan and I the weekend we got engaged.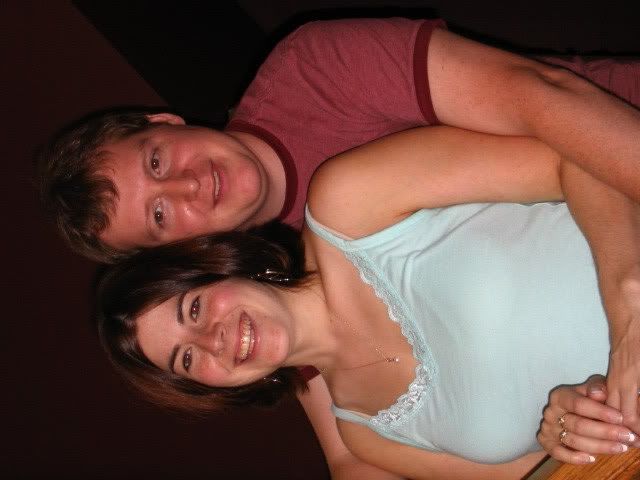 Then the planning began...we're having our ceremony and reception at the same place...the ceremony outdoors and the reception inside.
www.samuelsgrandmanor.com
Here's some pics...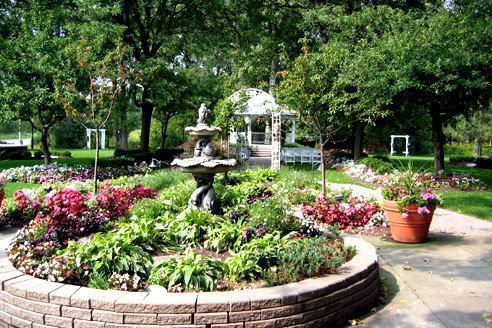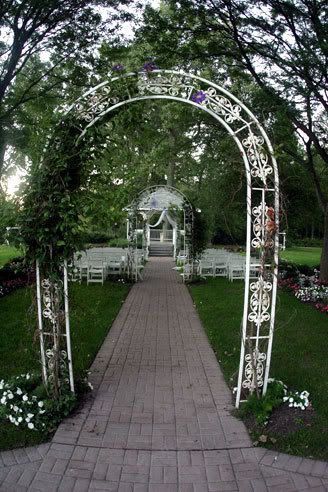 On to the dresses.....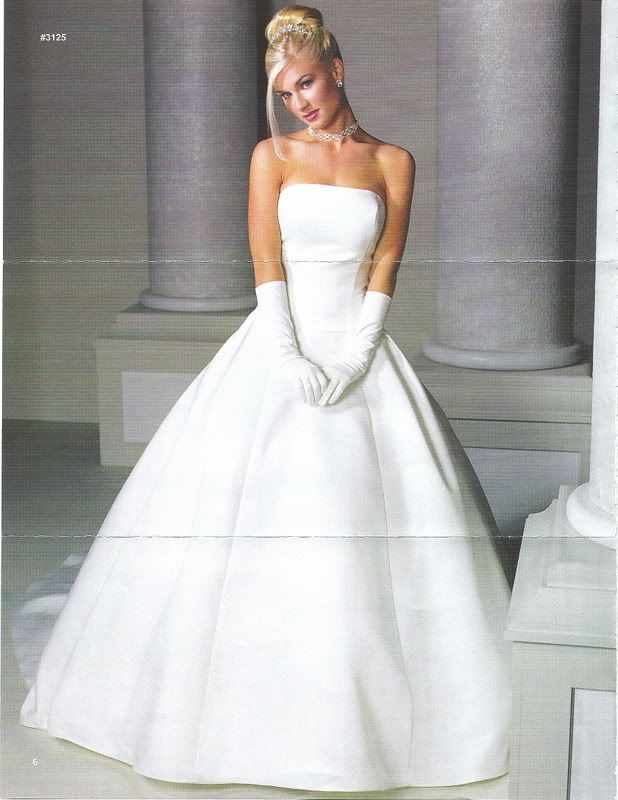 I will not be wearing gloves, and mine is ivory, not white! Also, we're ordering several yards of fabric the same color as the BM dresses, and I'm having a sash made to go around the dropped waist. Sorry I don't have any pics of me in it--we forgot the camera when we were there and the cell phone pics were terrible!
My girls will all be wearing this dress....
but in this color....
Here's me with my two sisters (my MOH's) a month after we got engaged! (I'm in the back--I miss my short hair!)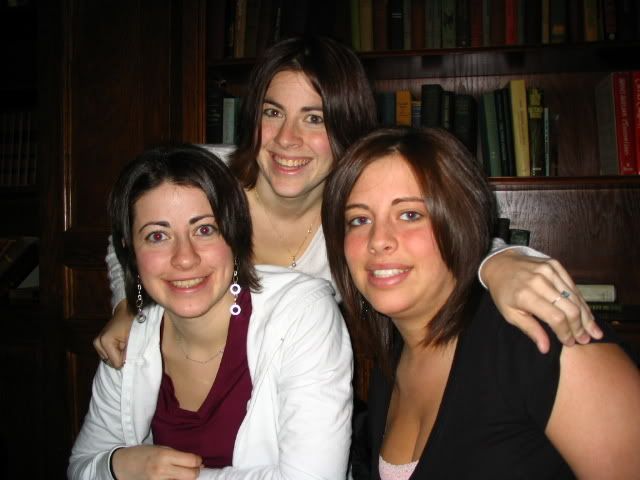 Flowers will most likely be some combination of.....
I may do roses mixed in with mine as well...not sure yet as to the cost since we haven't met with the florist yet.
Here's our save the dates (we ordered them before I decided on all the gerberas or even colors...but I still love them. They're from vistaprint.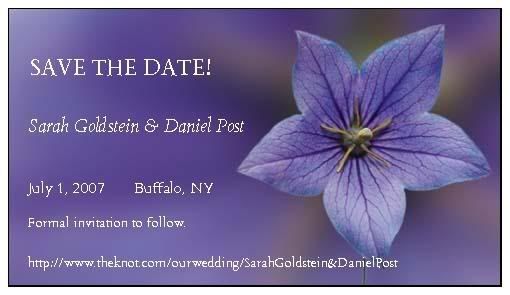 Here's my first invite mock-up, but this was done before i had decided on colors, so the main text color/gerbera color will probably end up being peach instead of the fuschia.
Obviously it's paper taped onto other paper because I kept changing my mind, and then ran out of nicer paper. We're getting our materials from
www.cardsandpockets.com
.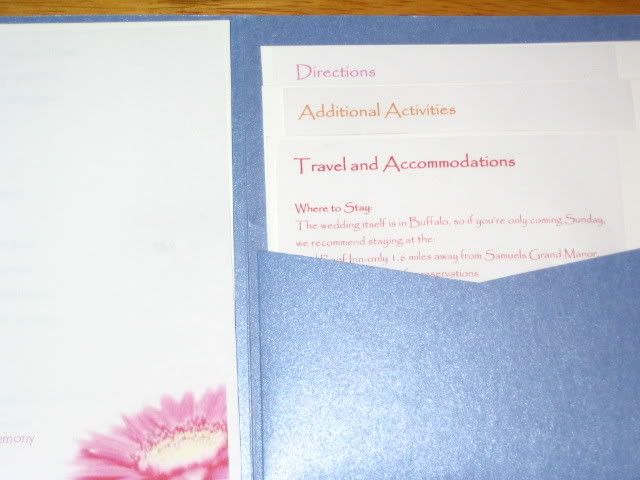 And last picture...the cake!
It will most likely look like this, only a pale peach color with various brightly colored gerberas instead of the regular white ones.
We also have our photographer (Jeff Berner) and DJ (Scott Welch) all booked up for our July 1st wedding!
Our officiant is Cantor Susan Wehle.
We're still picking out music, but for all you Jewish brides, i HIGHLY recommend purchasing "Kol Dodi" off of amazon, it's a great cd of jewish wedding music--there's some gorgeous stuff on there, AND there's a book of sheet music that you can buy along with it. I'm almost DEFINITELY going to have stuff from there for our processional and recessional and possibly as part of the service.
We're using the same tallis my parent's did for their wedding as our chuppah.
I haven't even really thought about gifts for my girls yet...although a mani/pedi the day before will DEFINIELY be part of it. We also haven't thought about tuxes yet--but there's four attendants on each side.
Instead of doing favors, we're going to contribute a TBD amount of money to both the Leukemia and Lymphoma Society (my grandfather died from both, my sister's friend's 8 year old brother also just died from leukemia) and the American Diabetes Association (a lot of FH's family suffers from diabetes, including his father). We'll be putting cards by each place that say "we hope you don't miss the m&m's and bubbles, Sarah and Dan opted instead to help others with their troubles" (or something to that effect, I actually just made that up off the top of my head haha).
I think that's it!
Am I missing anything????
x-posted